Presentation of the Company
Antwerpen is een pracht van een restaurant rijker. Wat startte in juni 2019 als een tijdelijke pop-up wordt een vaste waarde in Park den Brandt.

Menig buurtbewoner, wandelaar, Antwerpenaar en toerist kwam, zag en ontdekte dat het goed was. Daarom kondigen wij met veel plezier aan dat Grand Café den Brandt permanent open blijft.

Grand Café den Brandt is gelegen in Kasteel den Brandt en heeft een stijlvol interieur met zonovergoten terras & prachtig zicht op de groene omgeving.

Op de kaart staan de typische gerechten uit de betere Franse brasserie zoals Mosselen friet, Bouillabaise, Côte à l'os, Steak tartare maar ook warme wafels & roomijs.

De wijnkaart is helemaal een doorslag van wat de Franse wijnhuizen te bieden hebben. Van frisse Petit Courbu druiven uit de Sud-Ouest, over ronde Chardonnays, naar volle Merlots uit o.a. Saint-Emilion. Een afwisseling tussen terroir wijnen & de top premier cru's van o.a. Louis Latour.
Picture of the Company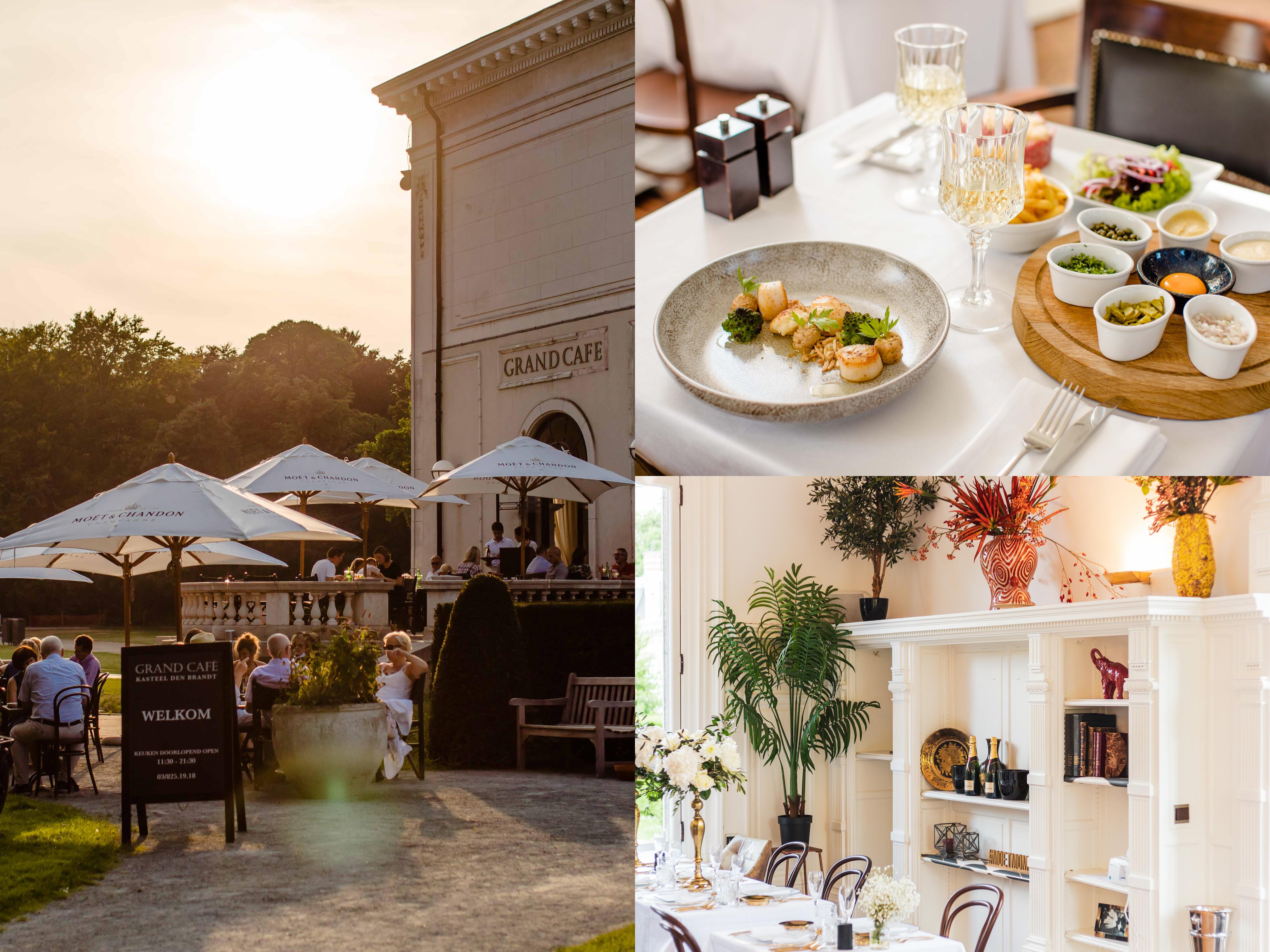 What are the opening hours of the restaurant?
ma & di gesloten
woe-zon keuken doorlopend van 11u30-21u30
Type of kitchen that is served here:
Klassieke Franse brasserie
To which group does the restaurant belong?
Ja, de Shrimp Tempura Hospitality Group.
Onze portefeuille bestaat momenteel uit volgende merken en groeit ieder jaar:
Restaurants & Bars: Danieli IL Divino, Umami, Murni Wilrijk & Murni Zuid, Pasta Plezir, Matterhorn Süd, All 4 Meat, Grand Café den Brandt, Club Cabane & de Fondue Chalet, Minus-1 by Umami & Upstairs by The Pharmacy
Event locaties: Salons de Groene Jager, Strantwerpen, De Shop Evenementenhal, Kasteel den Brandt
Link to our company website
www.grandcafe-den-brandt.be