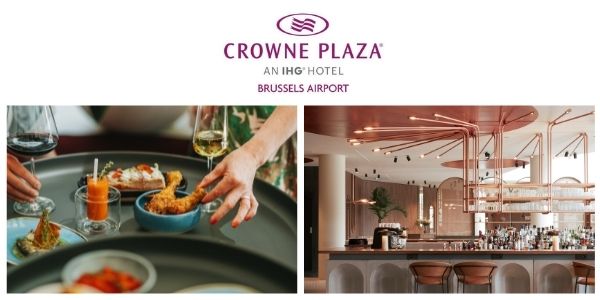 F&B Supervisor
Bedrijf
There's nothing complicated about dealing with business people. They're just people. Doing business. By day, international marketing superhero. By night: fluffy bath robe and a box set. Like Liz, who's left her laptop cable in the cab. Or Mario, who's secretly missing his cats. The early riser, who's first in the gym. The sales team preparing for the 'big pitch' over a freshly prepared lunch.
At Crowne Plaza Hotels and Resorts, we embrace the new world of business and understand that Modern business travellers want a hotel (and a hotel team) that understands and supports them, helping at every turn.
Taken
What's the job?
As an F&B Supervisor you will be responsible for the daily course of business in our dynamic department (restaurant, sky lounge, bar & room service). You will be overseeing the service and quality level in all aforementioned outlets and motivate, train, coach & correct your team to achieve top notch results together. You will be responsible for your shift and the smoothly proceeding of its operations, and together with the other Supervisors you will support the Restaurant Manager, Banqueting Manager & F&B Manager where needed in their work.
Your day-to-day
Effectively supvervise the restaurant / sky lounge / bar & room service by ensuring the following:
* Oversee the implementation of standards as detailed in the departmental standards and procedures manual
* Conduct effective shift briefings ensuring all staff are aware of VIPs, special occasions, daily specials and any other relevant information
* Encourage and motivate staff to provide optimum service during all shifts
* Adhere and enforce the HACCP regulations
* Adhere and enforce the opening and closing procedures
* Adhere and enforce the bill paying procedures
* Share recommendations and guest comments to the F&B Management and ensure correct follow up
* Ensuring planning (operation and staff) and preparations are done ahead of time
Responsible for the training and coaching of team members by:
* Actively checking and following up on standards with team members on a daily basis
* Engage & stimulate team members by role playing activities
* Have regular talks with team members and track conversations & progress
* Conducting mid-year and end-of-year reviews
Assisting in ordering wine, alcohol and all other non-food items in cooperation with the Banqueting Service Manager, Restaurant Manager & F&B Director
Stock control
Develop and implement promotions calendar for F&B products in all outlets
Anticipate market changes and review operational standards when necessary
Actively pursue cost saving measures
Recycle!
There's so much more to the job than we can capture here. It's simply about creating great experiences, doing the right thing and understanding people.
Profiel
What we need from you
Look smart – wear your uniform with pride
Great communication skills
You have an affinity with Food & Beverage, Hospitality is your hobby
You are eager to learn
You love to motivate and support the team
You can solve problems and communicate them effectively as they arise
You are a great team worker, are able to lead a team and be a part of it;
You have good business awareness and strive for success in every way
Fluent in English and French/Dutch
How do I deliver this?
We genuinely care about people and we show this through living out our promise of True Hospitality each and every day. It's what connects every colleague in all IHG hotels.
Each IHG® hotel brand delivers True Hospitality in their own way, and at the heart of it all are specific, core service skills.
True Attitude: being caring, wanting to make a positive difference, and building genuine connections with guests
True Confidence: having the knowledge and skills to perform your role, and giving guests the confidence that they can trust you, to help and support them during their stay
True Listening: focusing on what your guest is saying, picking up on body language that is often overlooked, and understanding what the guest wants and needs
True Responsiveness: is about providing guests with what they need, and doing so in a timely and caring manner
Solliciteren
The statements in this job description are intended to represent the key duties and level of work being performed. They are not intended to be ALL responsibilities or qualifications of the job
Applicants can apply with us through sending their CV and motivation letter to bruzm.job@ihg.com
Crowne Plaza Brussels Airport
Leonardo Da Vincilaan 4
1831 Diegem
Or use the buttons at the bottom of the page
Statistics
Opdrachtgever
Crowne Plaza Brussels Airport
Publicatiedatum
13.05.2022
HR Department +32 (0) 2 416 33 37
bruzm.job@ihg.com
www.crowneplazabrusselsairport.be/brochure/