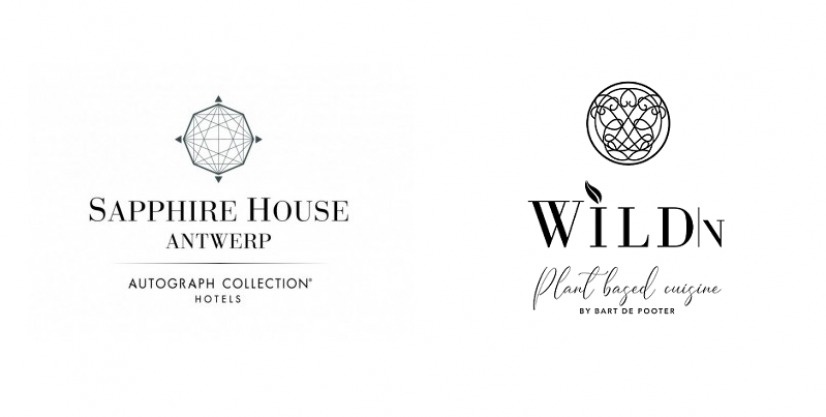 Commis
Bedrijf
Sapphire House Antwerp is the first Autograph Collection by Marriott. This historic building, dating from the 16th century, welcomes guests in one of its 139 rooms and suites. This luxury lifestyle hotel is located adjacent to the magnificent Handelsbeurs where nowadays memorable meetings and conventions take place. Merchants and travellers from all over the world have been coming to Antwerp since the 16th century to trade in goods and gems, as from 2022, Sapphire House Antwerp welcomes these merchants (corporate) and travellers (leisure) once again. At Sapphire House, we combine the rich elements of Antwerp's past with the 5* luxury of today.

Michelinstarred chef Bart De Pooter (De Pastorale**) is in charge of our unique food and beverage concept PLantn/Wild
Taken
The tasks of a commis include preparing the service: Helping with the mise-en-place of the dishes. Cleans, washes, peels, cuts and cooks vegetables (fruit). Prepares trimmings, cold sauces, soups, starters, desserts, salads, etc.
1. Preparation service :
• Helps with the mise-en-place of the dishes :
• Cleaning, washing, peeling, cutting and cooking vegetables (fruit);
• prepares garnishes, cold sauces, soups, starters, desserts, salads, etc..;
• Baking (simple baking methods), cutting up.
2. During the shift :
• Assisting the chef or cook with preparations; working in accordance with his/her instructions.
3. After the shift :
• Cleans up;
• Ensures hygienic storage of foodstuffs;
• Cleans working tools and the workplace;
• Ensures that the kitchen is tidy and tidy;
• Respects safety standards during the work;
• Orders, receives and checks goods under the supervision of the chef de partie and/or cook.
Profiel
Knowledge of kitchen equipment.
Relevant diploma;
Minimum of 1 to 2 years work experience as a cook;
Experience within the hotel industry is an advantage;
Team player;
Creative;
Stress resistant.
Aanbod
We understand that people make the difference and this is reflected in the excellent conditions we offer our employees next to a challenging career in the dynamic hospitality industry!
A competitive salary;
A pleasant working atmosphere in a young and dynamic team;
A stage where there is plenty of room for self-development, initiative and independence;
Solliciteren
Sapphire House Antwerp
Lange Nieuwstraat 20 - 24
2000 Antwerp

Interested? Please send your CV and recent photo to hr@sapphirehouseantwerp.com

Or use the application button at the bottom of this page.
Statistics
| | |
| --- | --- |
| Aantal keer bekeken: | 1848 |
Opdrachtgever
Sapphire House Antwerp - Autograph Collection
Publicatiedatum
25.01.2023
Yarno Suykens
hr@sapphirehouseantwerp.com