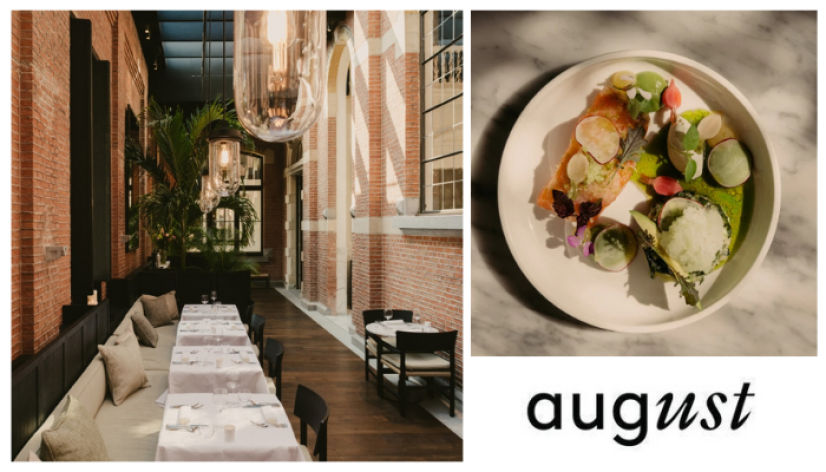 Chef de Rang
Company
August Antwerp is een exclusief hotelconcept gelegen in een voormalig klooster in het Groen Kwartier. Samen met onze medewerkers gaan wij voor hospitality en gastronomie van topkwaliteit.

Of onze gasten nu langskomen voor een koffie, uitgebreid aperitief of vijf-gangen diner met overnachting — we bieden iedereen een totaalervaring die nog lang zal nazinderen...
Omdat we dit niet alleen kunnen zoeken wij naar verschillende profielen die onze visie en enthousiasme delen en zich hiervoor willen engageren.
Profile
Wat vragen wij:
Enthousiame
Inzet en creativiteit
Onze gasten verwennen en hen helpen, begeleiden in het maken van hun keuzes
Aanspreekbaar zijn voor onze gasten en hen begeleiden, helpen in het maken van hun keuzes
Kunnen en willen samenwerken met een team van enthousiaste creatievelingen
Zorgen voor een goede mise en place
Een vlotte organisatie en werkflow organiseren in onze bar
Inzet voor orde en netheid
Wie zoeken wij:
Een creatief individu die all the way wil gaan
Iemand met 'Eye for detail'
Een persoon die denkt over de nodige ervaring te beschikken
Iemand die nog veel wil bijleren en zijn reeds opgedane kennis ook graag wil delen
A person who can and will do small talk with our guests in English
Kortom een enthousiaste hospitality professional die wil meebouwen aan het verdere succes van August.
Work Schedule
Offer
Wat bieden wij:
Een toffe werkplek in een uniek hotelconcept
Groeimogelijkheden en opportuniteiten
Een competitief salaris
Maar vooral de mogelijkheid om samen te werken met andere enthousiaste hospitality professionals die zich inzetten om van August een nog groter succes te maken.
Solliciteren
Interesse?

Stuur jou motivatiebrief en CV naar:
work@august-antwerp.com

Of solliciteer via de button onderaan de pagina.
Statistics
| | |
| --- | --- |
| Number of pageviews: | 3368 |
Company
August | Hotel-Bar-Restaurant
Publication date
24.05.2023
Solliciteren
work@august-antwerp.com
www.august-antwerp.com