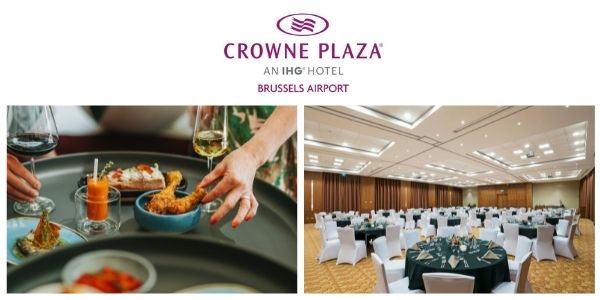 Commis
Bedrijf
There's nothing complicated about dealing with business people. They're just people. Doing business. By day, international marketing superhero. By night: fluffy bath robe and a box set. Like Liz, who's left her laptop cable in the cab. Or Mario, who's secretly missing his cats. The early riser, who's first in the gym. The sales team preparing for the 'big pitch' over a freshly prepared lunch.
At Crowne Plaza Hotels and Resorts, we embrace the new world of business and understand that Modern business travellers want a hotel (and a hotel team) that understands and supports them, helping at every turn.
Taken
What's the job?
Great restaurant memories come from many places. The sights, sounds, scents and as importantly the food. As Commis, your passion for presentation and dedication to delivering flavour will complete each guest's experience. By taking pride in your workspace, keeping your standards high, and giving our menu the benefit of your expertise, you'll create some of our guests' most lasting memories
Your day-to-day
Make each meal a feast for the eyes and treat for the taste buds. With your own signature flare, you'll turn our high standards into memorable meals for every guest
Own your kitchen – keep on top of supplies and equipment, and minimise waste
Tell your supervisor or duty manager about any unsafe equipment, low supplies or safety incidents
Help create a safe space by following our safety procedures and wearing necessary protective equipment
Be cleaner than clean – meet or exceed local cleanliness and hygiene laws
Help with washing up and other kitchen duties when needed
Give guests a better experience by helping with any queries or advice
Wear your uniform with pride
Take on other ad-hoc duties when the whole team needs to pull together
There's so much more to the job than we can capture here. It's simply about creating great experiences, doing the right thing and understanding people.
Profiel
What we need from you
Strong – sometimes you'll need to lift, push and pull big objects up to 50lbs (23 kg). This can involve bending and kneeling
Literate – you'll need a good grasp of reading, writing and basic maths
Flexible – night, weekend and holiday shifts are all part of the job
Several years' experience working in the kitchen of a hotel
Compliant – as well as meeting local laws on food handling and serving alcohol, you'll be above the minimum age required and fluent in the local language
Articulate – a great communicator, you'll be warm, welcoming and easy to talk to
Speak at least one of the following languages: French, English or Dutch
How do I deliver this?
We genuinely care about people and we show this through living out our promise of True Hospitality each and every day. It's what connects every colleague in all IHG hotels.
Each IHG® hotel brand delivers True Hospitality in their own way, and at the heart of it all are specific, core service skills.
True Attitude: being caring, wanting to make a positive difference, and building genuine connections with guests
True Confidence: having the knowledge and skills to perform your role, and giving guests the confidence that they can trust you, to help and support them during their stay
True Listening: focusing on what your guest is saying, picking up on body language that is often overlooked, and understanding what the guest wants and needs
True Responsiveness: is about providing guests with what they need, and doing so in a timely and caring manner
Solliciteren
The statements in this job description are intended to represent the key duties and level of work being performed. They are not intended to be ALL responsibilities or qualifications of the job
Applicants can apply with us through sending their CV and motivation letter to bruzm.job@ihg.com
Crowne Plaza Brussels Airport
Leonardo Da Vincilaan 4
1831 Diegem
Or use the buttons at the bottom of the page
Statistics
Opdrachtgever
Crowne Plaza Brussels Airport
Publicatiedatum
13.05.2022
HR Department +32 (0) 2 416 33 37
bruzm.job@ihg.com
www.crowneplazabrusselsairport.be/brochure/