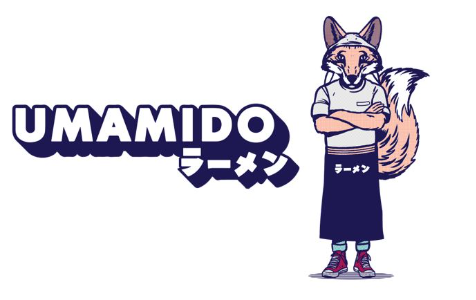 Team Member Central Kitchen
Bedrijf
WHO WE ARE
At Umamido we do more than making the perfect bowl of ramen… "We nourish people". How do we do this? With "honest" ramen, made of customized noodles and ethically farmed ingredients, served in one of our own slow-cooked broths. Why? "We love sharing our passion for Japan".
Taken
YOUR JOB
You will be working in Atelier, our central kitchen in Zaventem, where different food items are prepared for distribution to our various restaurants in Belgium and Switzerland. Your main tasks will include:
receiving food deliveries, checking quantities, performing quality controls to meet the food safety standards and storing everything in the correct place
processing different food preparations, ranging from cutting, slicing, cooking, baking, fermenting, crumbing and marinating:
o meat and seafood
o vegetables
o sauces and marinades
packing all items according to the standards and preparing them for safe transportation
maintaining cleanliness in the workplace by cleaning and doing maintenance on the general infrastructure, working surfaces, (cooking) materials, ventilation, machinery, toilets and the refrigerated vehicle, strictly following the cleaning plan checklists
respecting the hygiene regulations (HACCP) at all time
Profiel
WHAT WE EXPECT FROM YOU
you don't mind doing repetitive work for a long time
you have no problem working according to strict standards and procedures, they help you instead of giving you a headache
you prefer to work in a very clean way, always keeping in mind the HACCP regulations
you have an eye for detail and quality, always working in an efficient and precise way
you are strong and have no problem with some physically demanding work
you are flexible in time and mindset, changing circumstances or schedules don't scare you off
you communicate fluently in English OR Dutch OR French (one of them is sufficient)
you're a genuine team player and cooperates easily with other colleagues
Previous experience or trainings are not required, we are looking for somebody who is eager to learn and who is looking for a long-term commitment!
Uurrooster
Startdatum
starting date as from 19th April 2021
Aanbod
WHAT WE CAN OFFER YOU
a stable job in a fast growing company
a very structured work environment
direct communication and clear expectations from your superior
the ability to work with the best high-quality products
a convivial and family-like work atmosphere, where you can always be yourself and where hard work and fun go hand in hand
work location in our Zaventem Atelier
part-time contract of 25 hours a week, divided over 4 working days
we start off with a fixed-term contract, permanent contract possible after 3 successful months
Solliciteren
SOUNDS INTERESTING?

Send your CV and motivation letter to team@umamido.be or use the application buttons at the bottom of this page.
Statistics
Publicatiedatum
30.03.2021
Indy Van Frausum
team@umamido.be
www.umamido.be/