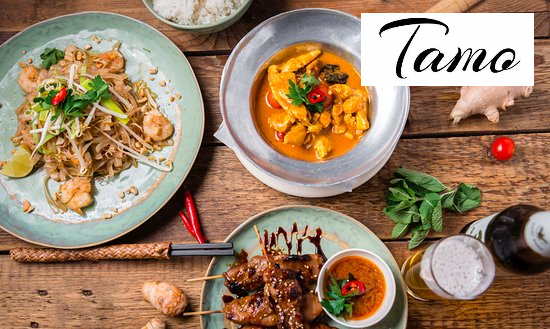 Voltijds barman m/v
Company
Tamo is een hip Thais / Aziatisch restaurantje op het Zuid in Antwerpen. Met ons vintage en antiek interieur zorgen we graag voor een huiselijke sfeer zodat gasten heerlijk kunnen genieten van een Thaise curry of een Oosters wok gerecht.
Tasks
Cocktails maken
Warme dranken
Bar opstart en afsluit
Profile
Verzorgd voorkomen
Ervaring in de horeca
Minimum leeftijd 20 jaar
Engels- of nederlandstalig
Bereid om lange uren te werken
Work Schedule
Uren en werkdagen te bespreken.
Start date
Offer
Voltijds contract.
Details te bespreken.

Solliciteren
Tamo
tav. Chewit
Volkstraat 44
2000 ANTWERPEN

T.: 0032 (0)3 689 99 49
M.: Info@tamorestaurant.com

Of via de buttons onderaan deze pagina.
Statistics
Publication date
15.04.2021
Chewit 0032 (0)3 689 99 49
info@tamorestaurant.com
www.tamorestaurant.com