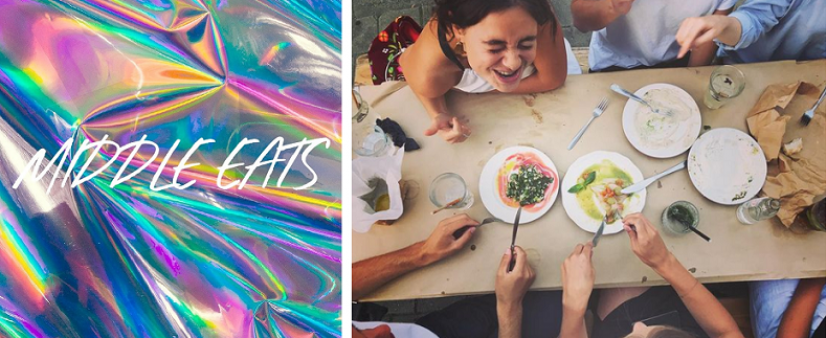 Chef De Partie - Warme Keuken (38H)
Company
Middle Eats (Antwerp)
reflects the intensity of culinary capital Tel Aviv Going for food in Middle Eats is a party.
You share food drinks and grooves with loved ones and strangers. Its a gathering of like minded life lovers.
www.instagram.com/middleeatsantwerp
**It's no bulshit
Tasks
Je start met de mise en place.
Tijdens de service bereid je gerechten op een plancha, in de oven of friteuse;
Na de service help je mee met het opruimen van jou keukenstation -
Voorraad opvolgen en voedsel bestellen
Profile
Bij voorkeur beschik je over 2 à 3 jaar ervaring in de warme keuken.
Je bent teamplayer en kan goed communiceren met collega's
Je moet zeker Engels kunnen spreken, keuken team is zeer internationaal.
Moet in staat zijn om problemen op te lossen
Moet op weekends kunnen werken
Moet s'avonds kunnen werken (avond restaurant)
Work Schedule
Het restaurant is van dinsdag tot en met Zondag open tussen 18 uur en 00 uur. (Keuken sluit om 22h30).
Je werkt dan tussen 12 uur en 23 uur.
Je concrete werkuren kunnen we onderling bespreken.
Start date
Je kan zo snel mogelijk starten.
Offer
Je start met een tijdelijk contract en na positieve evaluatie kan je een vast contract krijgen
Je wordt verloond op basis van je ervaring.
Werkkledij wordt voorzien.
Solliciteren
Adres van de werkplek:
Graaf Van Egmontstraat 2 2000 Antwerpen
Contactpersoon bij de sollicitatie:
Harrison Stelman
Mailadres voor sollicitatie: (solliciteren mét cv)
Info@middle-eats.com
Of via de buttons onderaan deze advertentie
Statistics
Publication date
10.07.2021
Harrison Stelman
info@middle-eats.com
www.middle-eats.com