Presentation of the company
Flying Service, opgericht in 2004, biedt al 15 jaar lang ondersteuning in de zaal op een brede waaier van evenementen met een team van opgeleide en ervaren kelners. Sinds 2014 bieden wij niet enkel professioneel zaalpersoneel, maar zijn wij met Kitchenstaff ook actief in de keuken. Om onze teams te versterken zijn wij op zoek naar gemotiveerde medewerkers die het visitekaartje willen zijn voor Flying Service & Kitchenstaff! Spreekt het je aan om op bijzondere locaties te werken, waar je zelf nog nooit bent geweest? Of juist verschillende vaste locaties waar onze teams elke dag opnieuw klaar staan voor de gast en klant?


Vestigingen:

Kantoor Leuven:
Justus Lipsiusstraat 26
3000 Leuven
016 22 40 74
info@flyingservice.be

Kantoor Antwerpen:
Jordaenskaai 4
2000 Antwerpen
03 237 63 00
info@flyingservice.be

Kantoor Kortrijk:
O-L Vrouwenstraat 11
8500 Kortrijk
056 19 53 88
info@flyingservice.be

Kantoor Gent:
Kon. Astridlaan 59
9000 Gent
09 222 19 91
info@flyingservice.be
Photo of the company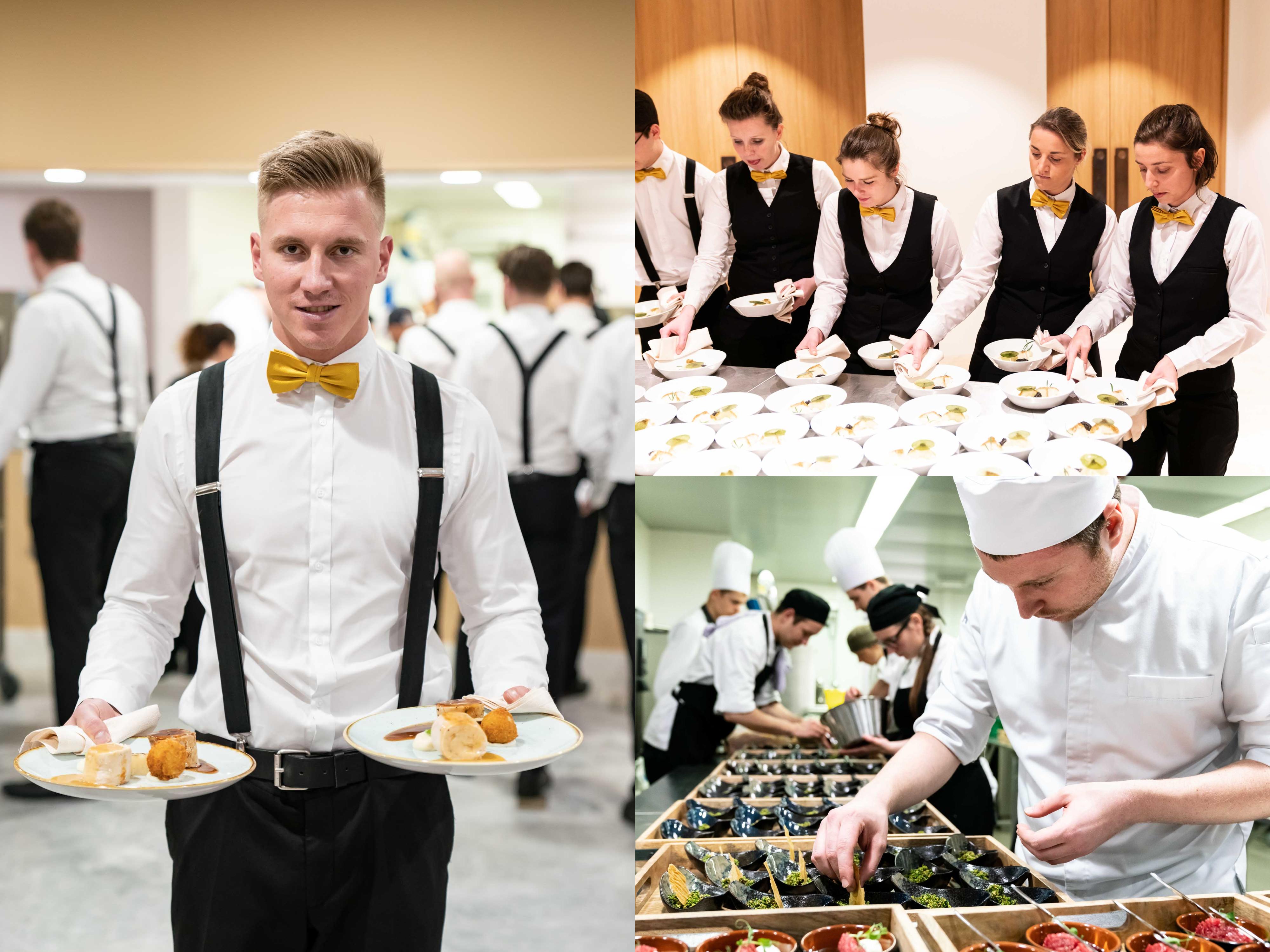 Where do you want your company to be in 5 years?
Klantvriendelijk
Passie voor horeca
Energiek
Describe your company in 4 key words
Bepaal je agenda volledig zelf!
Kom terecht op allerlei boeiende locaties
Wekelijkse correcte uitbetaling
What are the 3 most important qualities an employee must have to work with you?
Een heuse ontdekking van de leukste collega's, tofste event op de meest uiteenlopende locaties!
Nog geen ervaring? Geen probleem, wij voorzien voor elke nieuwe medewerker een opleiding!
Name 2 benefits to work with you, which distinguishes you from other companies
Bij ons heb je in de zaal de mogelijkheid om door te groeien van kelner naar maître, dit voor het aansturen van het personeel.
In de keuken kan je doorgroeien van commis naar kok. Verder heb je bij ons ook de mogelijkheid tot vaste indienstname.

Doordat je op verschillende evenementen terecht komt leer je dagelijks bij. Zo kan je uw talenten verder ontwikkelen in sfeervolle omgeving.
What does the first working week of a new employee look like?
Met 14 enthousiaste medewerkers gaan we dagelijks aan de slag op kantoor!
Current number of opened outlets
We hebben momenteel 5 geopende vestigingen, still more to come!
Total number of permanent employees
14 vaste medewerkers op kantoor
In which Belgian cities are you currently active?
Momenteel zijn we actief in Antwerpen, Leuven, Kortrijk, Gent en Eindhoven (NL).
Zo kunnen wij in België en Nederland voor een nationale dekking zorgen.
Recent vacancies by Flying Service & Kitchenstaff
Below you will find the most recent jobs for this employer.